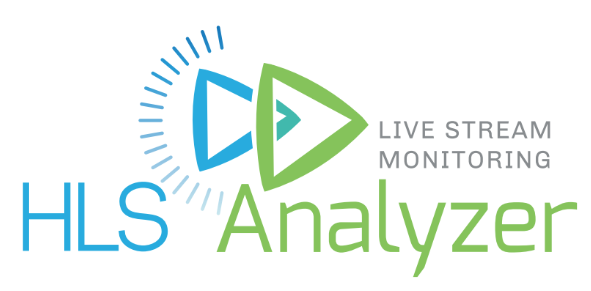 Here at HLSAnalyzer.com, we take your privacy seriously and will only collect and/or use the information below in accordance with this Privacy Policy ("Policy"). By visiting our website and/or enrolling in our services, you agree to be bound by the terms of this Policy.
This Privacy Policy explains how we collect, use, share and protect your personal data.
It is important that you read through all of this Privacy Policy so that you are aware of how and why we are using your personal data.
This Privacy Policy is provided in a layered format:
Who we are

Data Protection Officer

How we use your personal data

The personal data we collect from you

When and how we share your personal data with others

Transfer of your personal data to other countries

The security of your personal data

Our storage and retention of your personal data

Children's Information

Cookies

Your rights

Changes to this privacy policy
1. Who we are
HLSAnalyzer.com is wholly owned by Task One, LLC, a California Limited Liability Corporation. So when we mention "HLSAnalyzer", "we", "us" or "our" in this Privacy Policy, we are referring to this company which is responsible for processing your data.
2. How we use your personal data
We use the collected data for various purposes:
To provide and maintain the Service

To notify you about changes to our Service

To provide customer care and support

To provide analysis or valuable information so that we can improve the Service

To monitor the usage of the Service

To detect, prevent and address technical issues
3. The personal data we collect from you
Information You Provide to Us
Personal Information: Your personal information includes all of the data you provide us when you sign up for an account or enrol in our services, including your name, email address, telephone number. If you make a payment for services, your card information is not held by us, it is collected by our third party payment processors, who specialise in the secure online capture and processing of card transactions.

Network & Services: Information about your network or services required to monitor them.

Credentials: Depending on the checks you use, you might provide us with credentials i.e. (HTTP, FTP, SMTP).
Information We Collect Automatically
Log Data: We collect information that your browser sends to us that is called Log Data. This Log Data may include information such as your computer's Internet Protocol ("IP") address, browser version, the pages that you visit, the time and date of your visit, the time spent on those pages, and other statistics. We also collect log information when you use our Service, for example, when you make changes to your account.

Location Information: We may, for example, use an IP address received from your browser or device to determine approximate location. We may also collect location information from devices in accordance with the consent process provided by your device.
4. When and how we share your personal data with others
We do not sell, lease, rent or otherwise disclose your personal data to third parties unless otherwise stated below.
HLSAnalyzer will share your information in the following ways:
Service Providers. HLSAnalyzer may provide access to or share your information with select third parties who perform services on our behalf. These third parties provide a variety of services to us, including without limitation billing, sales, marketing, provision of content and features, advertising, analytics, research, customer service, data storage, security, fraud prevention, payment processing, and legal services.
Third-Party Integrations. When you initiate a connection with a third-party integration through the Services, we will share information about you that is required to enable your use of the third-party integration through the Services.
Legal Requests. In the event of a subpoena, court order, or request of the government or a regulatory authority, HLSAnalyzer reserves the right to disclose any such personal information necessary to comply with such subpoena, court order, request, or applicable law.
5. Transfer of your personal data to other countries
Your information, including Personal Data, may be transferred to, and maintained on computers located outside of your state, province, country or other governmental jurisdiction where the data protection laws may differ than those from your jurisdiction.
If you are located outside the United States and choose to provide information to us, please note that we transfer the data, including Personal Data, to United States and process it there.
Your consent to this Privacy Policy followed by your submission of such information represents your agreement to that transfer.
We will take all steps required to ensure that your data is treated securely and in accordance with this Privacy Policy and no transfer of your Personal Data will take place to an organization or a country unless there are adequate controls in place including the security of your data and other personal information.
6. The security of your personal data
The security of your data is important to us, but remember that no method of transmission over the Internet, or method of electronic storage is 100% secure. While we strive to use commercially acceptable means to protect your Personal Data, we cannot guarantee its absolute security.
We have put in place procedures to deal with any suspected data security breach and will notify you and any applicable regulator of a suspected breach where we are legally required to do so.
7. Our storage and retention of your personal data
We will only retain your personal data for as long as necessary to fulfil the purposes we collected it for, including for the purposes of satisfying any legal, accounting, tax or reporting requirements.
8. Children's Information
HLSAnalyzer does not knowingly collect any Personal Identifiable Information from children under the age of 13. If you think that your child provided this kind of information on our website, we strongly encourage you to contact us immediately and we will do our best efforts to promptly remove such information from our records.
9. Cookies
Cookies are data that is stored in your browser while you surf the web. When you visit a website, cookies are sent to the server to let the website know your previous browsing history. We may use cookies to track your use of HLSAnalyzer in order to provide you with a more personalized experience. You may elect to not accept our use of cookies by choosing the appropriate setting on your browser. However, without cookies, you may not be able to experience some of the features of HLSAnalyzer.
10. Your rights
Individuals located in certain countries, have certain statutory rights in relation to their personal data. Subject to any exemptions provided by law, you may have the right to request access to Information, as well as to seek to update, delete or correct this Information. You can usually do this using the settings in your account. If you're unable to access these settings, contact support for additional assistance.
11. Changes to this Privacy Policy
We reserve the right to modify this Privacy Policy at any time at our sole discretion. Changes to this Policy will be effective when posted to this page and your continued use of our website and its services shall constitute your acceptance to such changes. We shall not be required to notify you in writing when changes are made to this Policy. We recommend that you check this page periodically to stay up to date on any modifications made to this Privacy Policy.
Last Updated: May, 2019